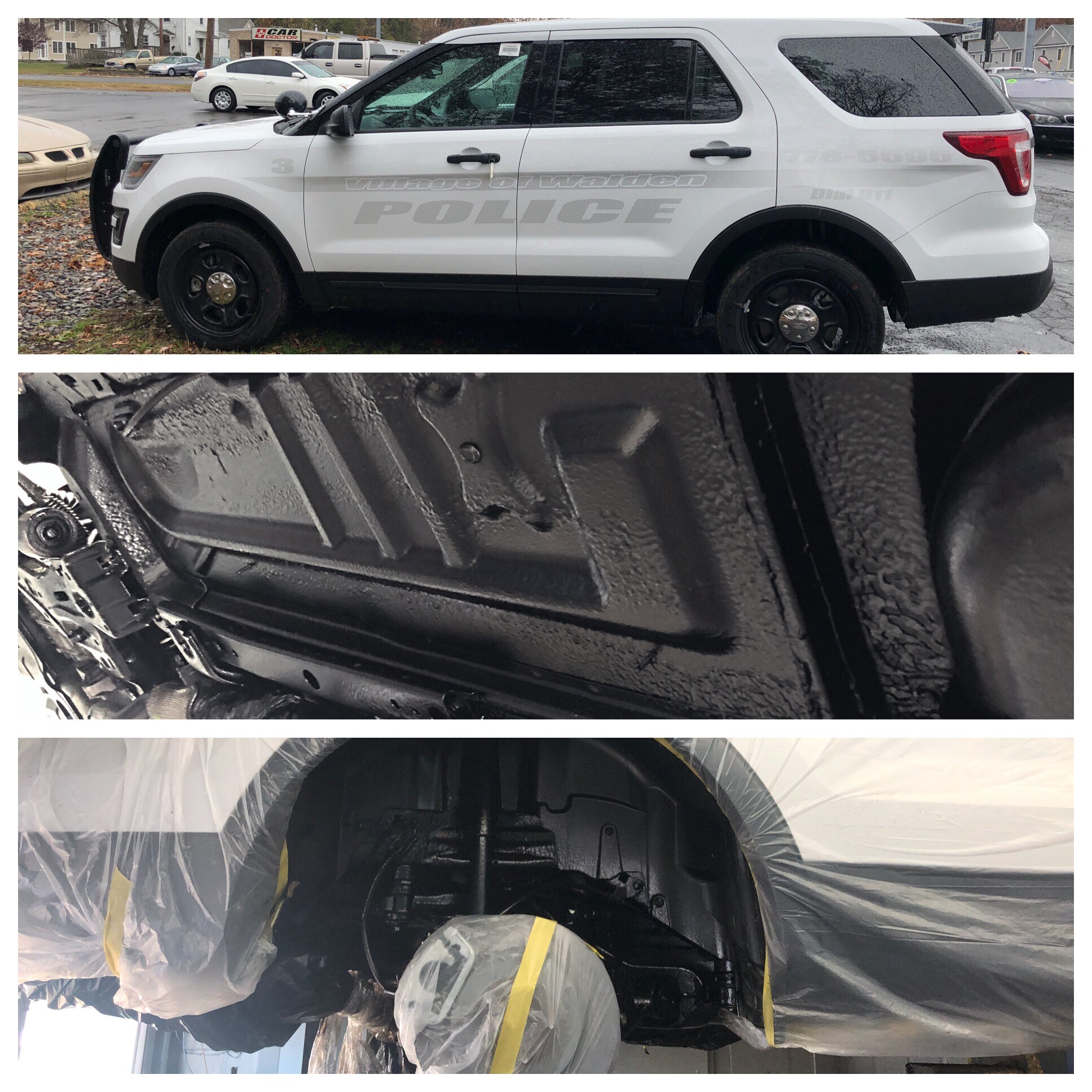 Top Benefits of Undercoating
Prevents Rust and Corrosion
Prevents Stone Chips From Festering
Maintains Gas Lines From Rotting
Maintains Structural Integrity of the Frame
Eliminates Squeak and Creaks And Smooths The Hinge And Cable Operation
Penetrates And Lubricates Nuts And Bolts And Eliminates Moisture
Non-toxic And Environmentally Friendly
Vehicle Will Last Longer, And Fewer Repairs

Undercoating for Cars, Trucks & SUVsWhy Undercoat Your Vehicle with Auto Landmark?
Undercoating a car or truck is one of the best ways to stop corrosion before it starts, Applying automotive undercoating to a vehicle puts a physical barrier between the exposed underbody and all the road debris just waiting to pummel it. That's important, because road debris goes way beyond litter, It includes magnesium chloride and other chemical compounds used to de-ice asphalt and control dust. Once that stuff gets drawn into your vehicle, it can stick like glue. By the time the corrosion becomes visible, its effects may already be widespread.
How Undercoating Works
At Auto Landmark, we carry the best undercoating for trucks and cars, Here's how our products work. The undercoating is applied to those surfaces of the car that get most exposure to the road - the frame, under and wheel wells. Becuase auto undercoating involvers treating the most visible and easily accessed areas under the vehicle, no guesswork or complicated equipment is required. This in turn makes the process easy, affordable, and relatively quick.
The Benefits
The benefits of car undercoating are many. Because undercoating for trucks and cars prevents corrosion, it extends the life of the vehicle. It also means you'll spend more time enjoying it and less time (an money) repairing it. Undercoating also helps reduce road noise, as debris never makes contact with the metal.
 Franchise and Independent Dealers Call 860-410-5555 and Ask For Special Pricing.

We Offer Spray On Bedliner Service for your Truck
Make an Inquiry
* Indicates a required field